A Beginners Art Work Starts by the Paint By Numbers Method
by Sue
(East of the Mississippi)
Okay, I admit it right up front. I'm not an artist. Not even remotely. For me, a beginners art work (at least all of my attempts) starts by the paint by numbers method. It's the only way that I can accomplish something that can be shown in public. And by public, I mean stashed away in one of the kids bedrooms.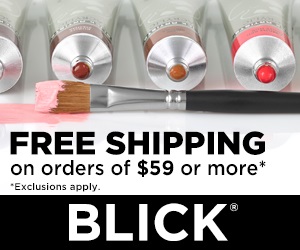 "Compensated Affiliate"
This entire site is such an inspiration and I literally drool over the amazing art work shown on all of the pages. But, alas, I don't see any paint by numbers or by patterns.
I took a folk art class just for fun years ago and learned a few techniques. But folk art is easy because you trace a pattern on your project medium and then simply fill in the spaces with the appropriate color. Then you follow the directions for shadowing and highlighting.
Even that simple method was a challenge for me!
This is a chair that I painted for my son when he was just a little guy because he loved EVERYTHING animals. . . (It took me forever but at least he was thrilled with it for many years!)
It is probably the only example of any of my projects that I feel brave enough to share. :-)