Here's one of my very first artist statements.
by Delmus
(Lynchburg, VA)
Using traditional techniques of the 18th Century Masters, rich oil colors, strong composition, and skillful brushwork, Delmus produces paintings of universal appeal.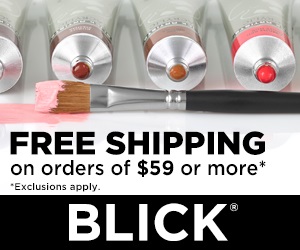 "Compensated Affiliate"
Being influenced by his family, Delmus has studied art since high school. In the early 70?s he won an award for the Virginia Wildlife Conservation Poster Contest, and also had his work selected for the school?s yearbook cover. Delmus continued his training under the tutelage of the late Howard Coleman, studying at the studios of the Lynchburg Art Club on Rivermont Ave., Lynchburg. While serving in the United States Air Force, he continued his art studies through the University of Maryland until a separate career put his painting on hold until returning to Lynchburg. Self study has included a particular interest in sharp-focus realism. Since returning to the canvas, Delmus has won the W.D.Campbell award at the Lynchburg Fine Arts Center juried show of 1990. His first Still Life made it to the Judges Fence at Lynchburg?s Kaleidoscope Weekend 1992.
The techniques Delmus uses are from the 18th Century Masters. An under painting is made of the subject in monochromatic to establish values and contrast. Rich colors are then painstakingly applied layer by layer. They are ?blocked in? with lights and darks added and blended. Finally, shadows are ?glazed down? and highlights are ?scumpled up?. Sticking to the time honored ?fat over lean? with each layer of paint applied, and the use of top quality materials, his paintings are meant to last.
Why the Still Life? ?I remember my first ?trompe-l?oeil?(fool the eye) painting in which my daughter, upon entering the studio exclaimed, ?Why Dad, you?ve ruined the painting with that pushpin
Copyright 2005 Delmus Phelps
Return to Your artist statement example and tips to create one!.
Using another artist's quote as part of my art statement example.
by Delmus
(Somewhere near the Blue Ridge Mountains)
Have you ever had the opportunity to view a 16th -17th Century Flemish Masterpiece? The technique most employed was developed, refined and passed down from Master to Apprentice through the atelier schools of the period. These works, have to this date, passed the test of time like none other. Many artists did not use these techniques in the later 19th and 20th centuries. Therefore their works are already beginning to lose their original colors, tones and becoming gray. The older 16th and 17th century paintings, despite their age, are appearing in better condition in regards to colors, surface of the ground (prime) layer, and varnish. The Flemish Master technique is based on a seven layer method and it is the adherence to this optical mixture which has kept these paintings appearing fresh and alive. Every layer is responsible for special color, tone and has its own unique purpose. Beginning (lean) layers of umber and monotone grays, then (fatter) color layers added over the previous layers, the time honored fat over lean is established. This method prevents cracking of the paint in later years when temperature and humidity changes effect the still drying paints (yes, it takes years for the oils to fully dry). I believe it is the artists responsibility to the patron to use a technique that will preserve the product for many, many years. This is why I use the Flemish seven layer technique in oils.
I also believe the artist has a responsibility to God and society. In the words of this country's greatest sculptor, Frederick Hart,

"...art has a moral responsibility, that it must pursue something higher than itself. Art must be a part of life. It must exist in the domain of the common man. It must be an enriching, ennobling and vital partner in the public pursuit of civilization. It should be a majestic presence in everyday life just as it was in the past."

In some contemporary art, the artist has to explain why the purple square represents a lemon. As each person is instilled with a natural sense of beauty, I believe the artist should not have to explain his work, but rather the art should speak for itself. In the classical art world, not only does the lemon look like a lemon, but the techniques used to create the lemon will enable it to be enjoyed for generations to come.


Note: this was done about 8 years ago when I did landscape's and still life. My work has since moved to more florals, and less landscape work. I offer it here to give you a few more ideas!

I also would not include the statement about the purple lemon. It really doesn't add to the message, but rather detracts.

Return to Your artist statement example and tips to create one!.