Blue Bells Woodland Walk, a recent commissioned work.
by Delmus
(USA)
Blue Bells Woodland Walk, an oil painting by Delmus Phelps
A close friends asked me to paint a favorite subject of his wife. "Bluebells". Since I hadn't seen these flowers before, he brought several examples and reference material from some old British magazines.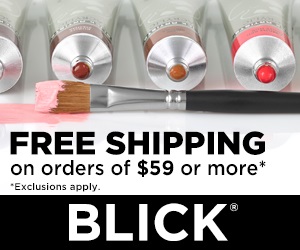 "Compensated Affiliate"
I also began my search online and was perplexed about the true color of these flowers.
Some great help came from the WC forums in explaining the 2 shades of blue that are actually within each blossom, and depending on whether the flower is seen in full sunlight or shade will determine the blue that your eye will see.
A very strange flower indeed.
Now for the rest of the story!
My friend had wanted this to be a surprise and decided to wait till summer to give it. However, sometime just before Christmas, he must have "spilled the beans" and his wife began interrogating me at a dinner party.
"Where's my present" she said. I explained I didn't know what she was referring to. Still she persisted, and wanted to know the subject of my next painting. Since we were amongst friends I decided to turn the table a bit and get the focus off of her "surprise".
I explained I wasn't allowed to talk much about it, but that I'm just waiting for my electric bill. I went on to say I had been forced to turn the heat way up in my studio as her husband had been quite uncomfortable at first.
That we were trying to decide on whether to do a partial nude, or the
"full monte"
(a British term for a male stripper to goes all the way).
At this point, I guess the thought of a full frontal nude of her 60 year old plus husband hit her mind, and the expression on her face became quite different.
At this point my wife couldn't contain herself any longer and burst out with such laughter, the whole group became startled.
I continued in my story with a few details here and there, but I never caved, (and neither did my friend who remained silent with his devilish sheepish grin).
For the next 30 odd days until her birthday, my friends wife fully believed she was getting a nude painting of some sort of her husband on her birthday.
I am happy to report she was very pleased with this painting instead!
It is a 30" x 40" oil on canvas.
The photo doesn't have enough resolution, but at the very bottom of the picture, there are several closeups of the actual flower blossoms. I think I will now have to do a much closer version of just the blossoms for a future painting as these are such lovely specimens of the botanical world.