Drawing tips that discuss the use of tools, and how to speed up your process!
These drawing tips show you how you can speed up the drawing process to get an accurate drawing more quickly than using sight size techniques.
Some folks would say these are cheats.  Hummmm....., Leonardo de Vinci created and used some of these.  So did a number of Master Painters including Vermeer.  Check out my full article on Tim's Vermeer using one such device! (open in a new window so you won't lose your place here)

If you want to improve your ability in learning how to draw, visit my drawing lessons pages.
If you want to use a tool that most commercial artist's, illustrators, and fine artists that need to have a higher production rate than one or two paintings a year, then read on below!
Using tools to complete your drawings will help you with eye to hand co-ordination.  It will improve your overall drawing skills too.

Once you receive some positive feedback from friends and family, you can take the plunge into more areas of artistic expression, colored pencils, watercolor, and maybe, just maybe OIL PAINTING!  Yea!
Now on with the lesson....

I'll show you how to draw, using some easy tricks at first, then throw in a bonus in rose drawing.  Learning how to draw is not difficult, but it does require some practice and again, some ambition on your part!

One thing for sure, improve your drawing, you will improve your painting as painting is drawing with a brush
Drawing tips #1, graphite or carbon paper.
On small pictures, a simple inkjet printout of the reference photo is printed out, and transferred to your drawing paper using transfer paper!  (You can make your own by simply taking a piece of paper and filling one whole side with graphite from a pencil)

This is probably the quickest and easiest way to start.

Just do the outline, and some of the major shadows, as this gives you an accurate drawing to start with.  Complete the shading after removing the transfer paper until you're satisfied with the work.

Now please, don't laugh at me for suggesting this, but it is a great training aid. You are learning eye to hand coordination, and you will have an accurate drawing to start with.  You need this at first to keep your enthusiasm high.

drawing tip carbon paper
Here you can see a little tape at the top of the print out holding it secure so it will not shift.  It's really hard to get it exactly back into place if it moves with you while tracing!
drawing tip carbon paper
Use a ball point pen when tracing, it will show you where you've been and allows for enough pressure to push down so the graphite transfers.

Now that's one shortcut.  Here's another below:
Drawing tips #2,  using the projector for tracing your photo onto the paper.
For larger works, use a good quality photo projector.  Shocked! 
Don't be, even Leonardo da Vinci used an invention he created called a camera Obscura, the great-great granddaddy of modern camera's to speed up his process of painting. Did he ever learn to draw? Of course he did, but he also used every available tool needed to make his craft faster and better.

You can use the cheaper quality projectors, but you won't be happy with the results because they can't give you the details you need on larger pieces.  A minimum of 500 watts is recommended.
drawing tips using a projector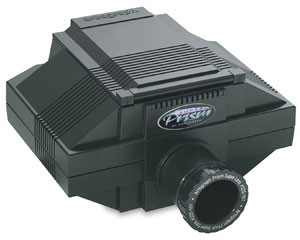 The Super Prism
With its finer color and enlargement capabilities, the Super Prism is the choice of many fine artists, muralists, and airbrush artists. It includes both the Prism (see above) and Super Prism lenses. The Super Prism lens is a superior quality, three-element color-corrected lens, ideal for photographs that require fine detail reproduction. It has better accuracy than the Prism lens, and a horizontal projection range of 3X to 20X. 230 mm, f/4.5 lens. Weighs 9 lbs (4 kg).
Please realize that should you purchase thru the website, I do receive a small commission. 
Hey, something has to pay to keep these lights on!
Super Prism Order page on Dick Blick art supplies

Again, these drawing tips of using the projector to get an accurate start to your drawing is its only purpose.  Shading can come after you have the outline completed. 
Also, be aware of distortion.  Always use a grid pattern with the projector first, and verify all the squares are indeed square.  Projection can create a trapezoid effect to the picture that you may not notice. 
Even Master Paintings in museums today can be seen with this distortion (legs too large for the body, elongated heads, etc., etc.)  I discuss this in detail on my Comparator Mirror page.
Drawing Tips #3,  using the grid method, an inexpensive yet accurate way to transfer your drawing to canvas.
Now you're saying,
"Hey, I aien't got the money for a projector!"

No worries.  Here's how I used to do it before I had one.  This item still hangs in my studio and is quite the nice too. (look at any of my demonstration videos, and you'll see it on the back wall)
drawing tip use a grid
Take an old frame, something that you pick up at a yard sale for $3, and a ball of string.  Mark along each edge 1 or 2 inch intervals.  Tie your string at these intervals along one side, then down the other.  When you start the cross pattern, interweave the string to help keep them in place.

drawing tip use a grid
As you can see, it's nothing fancy.  Hang it in front of your still life setup or printer picture. 
Don't believe that this doesn't work?  Look at any old library book on drawing or painting, and you'll find an image of an artist viewing his/her subject through a grid pattern like this.

Graph your canvas off at the same intervals as your screen, and begin drawing using the screen grids as a reference.  It's much easier to learn to draw or match what you see in a 1 inch square than the entire picture. 

Concentrate on getting intersecting lines of the 1 inch square correct, and like a jigsaw puzzle, the whole piece will come together.

Yes, you will learn to draw using this technique. As your eye to hand co-ordination becomes better, you find you can use other reference than just a string grid to get a good handle on what you are drawing.

If you need more explanation on this technique click here for how to transfer drawing using the grid method.  I show step by step how to draw the image within the grid.
It describes in more detail than on this drawing tips page, how to transfer a drawing (or image) onto a canvas for painting.  I used this method for years and years.
drawing tip use a grid
Drawing Tips #4, the proportional divider.
I almost forgot!  Here's yet another tip, it may look like chop sticks, but you don't eat with them.  It's called a proportional divider, and draftsman have been using them for a very long time.  It really is helpful in checking measurements and making comparisons of your reference material to your painting or drawing.
drawing tips use a proportional divider
Click the button below on how to use this instrument in checking the accuracy of your drawings.  It really works!   
Above, I've given you 4 shortcuts as drawing tips.  Using the shortcuts, you'll receive some form of eye to hand coordination practice, but it's truly not enough.  You eventually will need to put in the time and learn sight size drawing techniques.  
Start that journey here with a few warm up exercises and progress to higher levels of expertise.  
You'll need a bound sketch pad, #2 pencils, and a gummy (pliable) erasure.

These exercises will not only improve your drawing skills, but will improve your painting skills because painting is merely drawing with a brush.  You'll see this all throughout the lessons in painting!

Anyway, here are some exercises to work with.  Start with these before any others.  Just like regular exercise, you need to warm up.  These are a few easy exercises to get your hand warm! 

Click here for Warm Up drawing exercises.



And finally, here's a link to Tim Jenison's great blog post on the use of tools in drawing and picture making.  https://boingboing.net/2014/06/10/vermeers-paintings-might-be.html
We are also a proud member of the Blick Art Materials Affiliate Team
Please understand that should you purchase anything I will receive a small percentage of the sale as an affiliate of Blick products. I use em, I recommend them. Great customer service too should you have an issue.