Landscape Oil Painting titled "Fireflies on Lotus Drive" (Illinois),
by Lynda
(Idaho)
I posted earlier this year - having just resumed my oil painting hobby after 30+- years. I finally finished the painting at the end of March.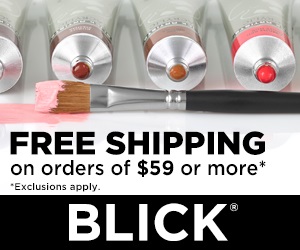 "Compensated Affiliate"
I found your awesome website and started my "firefly" piece by using the techniques described therein. Having difficulties with the umber and dead layers, I forged my way through with the color and final layer.
I was excited that the composition of the painting turned out exactly the way I had envisioned it. I probably used too much medium and ended up with a very shiny finished surface which was very difficult to photograph.
So, the photo does not do the painting justice. That fact also created difficulty for display lighting.
I welcome any comments. Thank you for the opportunity to display the painting.
Editors Note:
Thank you so much for contributing Lynda.
I like this painting and it's cool greens and blues. I hope you comment back on it's size, it looks to be a 18" X 24"? Was it done on canvas or board?
I believe this would be considered a folk/primitive style landscape oil painting, and a very good example. There must be a great story behind the scene.
Maybe a place where you spent much time, a romantic setting with a view of the lake and the open sky. I can imagine myself there
Fill us in on the details when you can. Once I get the landscaping section of the site completed, I hope you don't mind, I'll move your post over to that section so others looking specifically for landscape paintings will see this one.
A few more comments, the trees are wonderfully done, with the dark undertones beneath and the well lit area's around the focal point of the bench. Well thought out.
As far as the shiny surface, there are mat finish varnishes you can use once the painting has had a few months to dry. This will help with the display lighting glare that you may be seeing. The other fix is to angle the light as sharply as possible against the canvas as the further away the lighting is above and forward of the painting, the more glare presented to the viewer. (The best lighting will therefore be almost directly above the work creating the sharp angle)
Again, thanks for posting this wonderful folk style landscape oil painting. It is reminiscent of several my parents keep of Grandma Moses who started very late in life with her paintings.
Here is the link to that particular post and the information about Grandma Moses:
Folk art landscape oil paintings