Learn to Draw step by step,
Using several methods that are accurate and inexpensive.
You can learn to draw, but I'll give you a little cheat sheet here to get you started.
You know, there are so many people searching the internet for lessons in how to learn to draw.

This is so fantastic, because that's exactly how I got into art!

Learning to draw is like learning to ride a bike.  Once done, you never forget, and it always, always leads you to expand into more challenging and rewarding endeavors. For me, it was getting into painting and with that in mind, this part of the site will be developed with those two things in mind.

One: developing a step by step process in which you will improve your drawing. 

And two: Once you receive some positive feedback from friends and family, you can take the plunge into more areas of artistic expression, colored pencils, watercolor, and maybe, just maybe OIL PAINTING!  Yea!

We will learn some time honored traditional drawing techniques that will help both with your oil painting, and who knows, may open some doors for those that want to explore graphite and charcoal drawing as a finished art form.

Things we will explore from this page will be:
Materials used in drawing
Graphite Art Techniques from shading to sight sizing and comparative methods.
Fine (Graphite & Charcoal) Art demonstrations
Fantasy Art demonstrations (Dragons, Fairies, Vampires, some of the latest hot items that folks seem to like)
These items are listed in the "Table of Contents" as they go live.

(Sign up for the e-zine "Easy Oils Blast!" and you'll know when new stuff gets posted!)
Why have a "Learn to Draw" section in a painting site.  Painting could be said to be drawing with a brush!  The same skill and eye to hand coordination needed to handle a brush can be started using the pencil. 

These step by step methods will help you learn to draw well, meaning, you will also learn to paint well too!

Now on with the lesson....
I'll show you how to draw, using some easy tricks at first, then throw in a bonus in rose drawing.  Learning how to draw is not difficult, but it does require some practice and again, some ambition on your part!

One thing for sure, improve your drawing, you will improve your painting as painting is drawing with a brush
Learning to Draw Trick #1.
On small pictures, a simple inkjet printout of the reference photo is printed out, and transferred to your drawing paper using transfer paper!  (You can make your own by simply taking a piece of paper and filling one whole side with graphite from a pencil)

This is probably the quickest and easiest way to start.

Just do the outline, and some of the major shadows, as this gives you an accurate drawing to start with.  Complete the shading after removing the transfer paper until you're satisfied with the work.

Now please, don't laugh at me for suggesting this, but it is a great training aid. You are learning eye to hand coordination, and you will have an accurate drawing to start with.  You need this at first to keep your enthusiasm high.

Here you can see a little tape at the top of the print out holding it secure so it will not shift.  It's really hard to get it exactly back into place if it moves with you while tracing!
Use a ball point pen when tracing, it will show you where you've been and allows for enough pressure to push down so the graphite transfers.

Now that's one shortcut.  Here's another below:
Learn to draw trick #2, using the projector for tracing your photo onto the paper.
For larger works, use a good quality photo projector.  Shocked! 
Don't be, even Leonardo DA Vinci  used an invention he created called a camera Obscura, the great-great grandaddy of modern camera's to speed up his process of painting. Did he ever learn to draw? Of course he did, but he also used every available tool needed to make his craft better.

You can use the cheaper quality projectors, but you won't be happy with the results because they can't give you the details you need on larger pieces.  A minimum of 500 watts is recommended.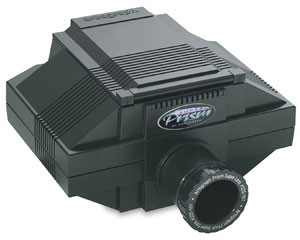 The Super Prism
With its finer color and enlargement capabilities, the Super Prism is the choice of many fine artists, muralists, and airbrush artists. It includes both the Prism (see above) and Super Prism lenses. The Super Prism lens is a superior quality, three-element color-corrected lens, ideal for photographs that require fine detail reproduction. It has better accuracy than the Prism lens, and a horizontal projection range of 3X to 20X. 230 mm, f/4.5 lens. Weighs 9 lbs (4 kg).
Super Prism Order page on Dick Blick art supplies

Again, using the projector to get an accurate start to your drawing is its purpose.  Shading can come after you have the outline completed.
Learn to draw trick #3, using the grid method, an inexpensive yet accurate way to transfer your drawing to canvas.
Now you're saying,
"Hey, I aien't got the money for a projector!"

No worries.  Here's how I used to do it before I had one.  This item still hangs in my studio and is quite the nice too.

Take an old frame, something that you pick up at a yard sale for $3, and a ball of string.  Mark along each edge 1 or 2 inch intervals.  Tie your string at these intervals along one side, then down the other.  When you start the cross pattern, interweave the string to help keep them in place.

As you can see, it's nothing fancy.  Hang it in front of your still life setup or printer picture. 

Graph your canvas off at the same intervals as your screen, and begin drawing using the screen grids as a reference.  It's much easier to learn to draw or match what you see in a 1 inch square than the entire picture. 

Concentrate on getting intersecting lines of the 1 inch square correct, and like a jigsaw puzzle, the whole piece will come together.

Yes, you will learn to draw using this technique. As your eye to hand co-ordination becomes better, you find you can use other reference than just a string grid to get a good handle on what you are drawing.

If you need more explanation on this technique click here for how to transfer drawing using the grid method.

Above, I've given you 3 shortcuts on how to learn to draw.  Using the shortcuts, you'll receive some form of eye to hand coordination practice, but it's truly not enough. To learn to draw, you'll need to follow these exercises, and purchase a few materials.  Things, as an artist, you probably already have on hand.

Also, because drawing intersects so many aspects of this site, I've included a table of contents box (below) to show where some additional drawing exercises are located in case you miss the links within the text.

I so excited about this part of the site because it's something I've been wanting to include in a long time. 
Now back to the lesson:

You'll need a bound sketch pad, #2 pencils, and a gummy (pliable) erasure.

These exercises will not only improve your drawing skills, but will improve your painting skills because painting is merely drawing with a brush.  You'll see this all throughout the lessons in painting!

Anyway, here are some exercises to work with.  Start with these before any others.  Just like regular exercise, you need to warm up.  These are a few easy exercises to get your hand warm! 

Click here for Warm Ups.
I almost forgot!  Here's yet another bonus tip, it may look like chop sticks, but you don't eat with them.
Click here on how to use this instrument in checking the accuracy of your drawings.  It really works!
I also have a few pages that give examples of drawing.  Here's a new one on How to draw and wolf, and another on  Flower Drawing.  All links to my drawing pages are in the small box labeled"related drawing pages" on the right (or at the bottom on mobile devices)

Another highly recommended book is "Drawing on the right side of the brain" by Betty Edwards.


I'll get into more details on some of her exercises in the drawing tutorial exercises. 
It explains how the human brain is working while you're drawing, or doing heavy concentration work.

Now concerning drawing, it seems women have the upper hand in this area since cross brain communication of the left and right side brain is better in women.  Us men only work from the one side it seems.  Did I just call myself a half-wit?  My wife has told me I'm very single minded on some things.  (Lots of laughs)
I hope you have learned a great shortcut here, and also that you can actually start painting without diving too deep into drawing.

If you do want to begin drawing as a finished art piece, then you can go through all the drawing pages on the site.  Start here drawing pencil sketches to begin your journey in the Graphite arts.

Have you already been drawing?  Do you have a finished piece you'd like to share? Need a critique? Or do you have a drawing that has a special story behind it?  Come along and share your artwork with us here at Your oil paintings, drawings and stories! 
And do sign up for the E-zine.  When the site expands more on how to learn to draw, which will be a huge section, you'll be the first to know through the "zine".  I'll be showing several demo's and explaining materials in greater detail, so stay tuned!

Now for your bonus's mentioned above:
It's found on my Rose Art page at the very bottom.  There are several links to take you to some great sites on that page.
We are also a proud member of the Blick Art Materials Affiliate Team
Please understand that should you purchase anything I will receive a small percentage of the sale as an affiliate of Blick products. I use em, I recommend them. Great customer service too should you have an issue.