Marketing Art, progress report on my 3rd venue search!
by Delmus
(Somewhere near the Blue Ridge Mountains)
Skylight Studios Art Gallery
Progress report on my 3rd Venue search!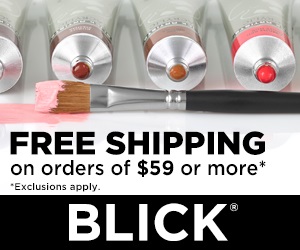 "Compensated Affiliate"
Well, the votes are in! And guess what? Brochures and Art Packages do in fact work in getting that next venue. Remember I said I didn't know if I would crash and burn, well, I didn't expect such a quick response, but I got great news!
Out of 13 brochures/art packs sent out to various galleries (that I had previously visited in stealth mode) in 2 regional cities, here's the break down.
2 returned as undeliverable. Dumb mistake on my part, my label maker didn't have enough room for the full address, and a quick check of the addresses before mailing, and I still didn't catch it. (Had to be the excitement of the moment! LOL)
2 responded that they were not excepting any new artist's or work.
7 no response at all (thus far, 4 weeks out)
1 invite to a group exhibition in February which may lead to bigger and better things!
1 invite to a co-op gallery to show full time, with a featured show this month! (We hung the work Monday!)
Talk about a crazy week. Wow, and it's only Tuesday.
Will keep you posted of any other results!