LOOkING BACK
by Annamaria Valente
(Edinburgh)
Hi I sell my art through my church at where I live here in Edinburgh Scotland, my parish priest helped me to organize the exhibition I sold about 20 that day I raised money for cancer as well as myself. It is a hobby. I have sold some at auction too, I love my paintings. I go to the St. Colombas Art Club. I have a picture on there website, a pink flower if like to look at it. It is at this link Art Club I have been there for a very long time. Kind regards Anna Valente.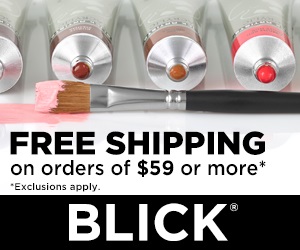 "Compensated Affiliate"
Editors Note:
Hi Anna, thanks for contributing, and my apologies for not getting to this sooner. I hope this is the right link to your art club. Just write me back to let me know.
Non-traditional places to sell art.
by Delmus
(Somewhere near the Blue Ridge Mountains)
Ive found art in some strange places, but the best, where I can really get up close and enjoy the work, have been places like these:

Restaurants
Banks
Corporate buildings
Hospitals
Coffee shops (my personal favorite)
Hair Salons
Night Clubs

What a fantastic way to bring your art to the community. Art that can be viewed in a cafe' is art that is participating in culture rather than being isolated from it. It adds the spice to my life!

The only issues that a gallery would normally handle would be,

insurance?
opening receptions?
show announcements?
press releases?
sales?

Of coarse, offering your favorite waiter a bonus commission besides what the restaurant will get for selling your work doesn't hurt either!




How we market our art (South Africa)
by Belinda
(Johannesburg, Gauteng, South Africa)
One of my friends stay in an estate with loads of clusters. We arranged for the showing to be at her house within the estate and dropped of invitations to all the homes in the estate. We each sold 4 pieces.

We are also now looking at exploring open air markets. Currently waiting for the xmas one that is held in the same estate. Nothing ventured nothing gained.

Johannesburg also host an exhibit called "Artists under the sun" once a month in a park next to a lake. This is apparently very popular and there are no overheads for the artists. We will be looking into it in the new year.