Portrait of a young girl, "2 Q 2 B A Goalie"
by W.F. Martin
I painted this portrait of an 11-year-old girl who is a friend of my granddaughter. Both girls were members of different boys' hockey teams several years ago. The girl in the portrait was a goalie--hence the "license-plate" sort of title. Painted in oil on canvas, this is 16" x 20" oil on stretched canvas. I employ a process that I call the, "Progressive Focus Method", in which I begin painting from a greatly-blurred photo, and gradually work my way up to working from a normal, sharp-focus photo.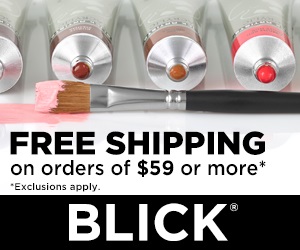 "Compensated Affiliate"
Editors Note:
Mr. Martin, thank you so much for contributing. This is a wonderful example of portraiture work. The process you speak of is also something that another famous artist, Rob Howard uses.
I also find that when I'm in speed mode, I tend to paint this way not realizing it. The underpainting are done without details or texture, then, as the painting progresses, the details come in, and texture is developed with final highlights, and glazes.
Mr Martin, there are folks that visit the site and may not know you, so here's a plug to your website. Let me know if it is ok.
W.F.Martin Creative Realism
Mr Martin is a frequent contributor to wetcanvas. Another great art forum. He is also an accomplished artist. Please visit his blog to learn more of his technique.
With best wishes.
Delmus