The Sea in Motion, Seascape photographs, Oregon Coast
by Peggy
(Coos Bay Oregon)
Sea in Motion, Seascape photographs, Oregon Coast
These sea pictures were taken just off the cliff's near Shore Acres State Park. I wanted some pictures that were not all big splash stuff, but just lots of action and motion in the surf...these are just a few.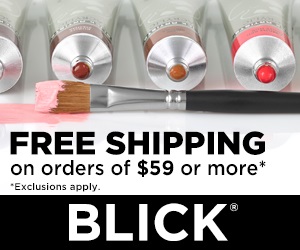 "Compensated Affiliate"
Used for a painting study one looks for the lights and shadows in the water, the foam patterns, the run off from the rocks. It gives you a FEEL for the movement, it may or may not show transparency, or light thru the water action. watch how close the movement is in front of and behind , where is the light coming from, is the day clear, overcast, cloudy or sunny. Can you see those effects in the water and its movements?
And what actual color is the water, the sea has many moods and color will help show them...
Editors Note: All I can say is wow. I really need to get my bike packed up and get cross country to see these in real life. Powerful Stuff! Thanks for sharing them!
Delmus
Join in and write your own page! It's easy to do. How? Simply click here to return to Your Reference Photo's!.
the oregon coast sea great to paint
by Peggy
(Coos bay Oregon)
foggy afternoon just south of Yachats Oregon
we took another trip north to take pictures of the sea...was a great day late afetrnoon, tide wad in and the water very active...took over 3oo pictures ,,, here are some favorites

Editors Note:
My oh My! I guess I'm gonna have to use these in a seascape painting! They are gorgeous! Thanks so much for contributing again Peggy. By the way, the rose pictures never made it, only this text. Could you reload them, I know they are gonna be winners too!

Back to the photo's above. Being on the west coast, what makes for the best seascape pictures, the early morning sun or late evening sun. I guess it depends on how deep the cove is, and whether the sun kisses the horizon strong enough to show through the waves. These pictures above appear to all be about mid day.

Best wishes,

Thanks again,
Delmus
Join in and write your own page! It's easy to do. How? Simply click here to return to Your Reference Photo's!.
Beautiful Oregon Coast Seascapes, a great photo reference.
by Peggy
(Coos Bay Oregon)
good action, great foam patterns
we took these pictures on a warm sunny day when the tide was full and the sea active...had a great time and will be painting several seascapes from this group of pictures hope you do too...enjoy....

Editor:

Wow! That 2nd photo is spectacular, as are the others. Composition, elements, the sea, mountain and fog all in one! A very dramatic scene that will make for an exciting and mood setting painting. Unbelievable that you can capture nature in this way. I'm sure this will make some folks here on the east coast very jealous. I don't think we have anything like this close by here in Virginia. Maine has a similar coast line, maybe some folks up that way will contribute so as to compare. I'm definitely thinking ROAD TRIP! Gotta see these for myself. Thanks Peggy for helping me add one more item to my bucket list!