Shallow Creek , a landscape oil painting.
by Dave Bradbury
(Weatherford, Tx,us)
Oil on Oil primed linen panel 16x20 I am just getting started in oils and thought this was a good subject.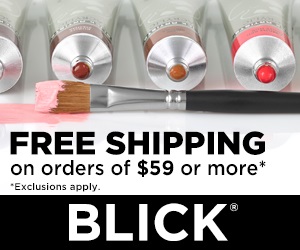 "Compensated Affiliate"
I sunlit the background hill to emphasize color values. It seems to be the reverse of how I usually paint, but the light hazy background seems to push the darker foreground hill forward. I also tried to show that the stream was shallow by putting a lot of submerged rocks in the stream.
I hope that I didn't break too many rules and ruined it. Pic is 950k, so a lot of detail is lost.(my disclaimer)
Editors note:
Thanks Dave for the post. No you didn't break rules, rather, the background hill appears muted in colors which gives the appearance of distance. The stones within the water also had the effect you wanted. It would be nice to see this painting up close to see the brush strokes used to create the trees and foliage. Great job, post again when you can.