Stevenson Trail, the Cevennes
by Tim Johnston
(London, England)
Cevenne Mountains southern France
I recently wanted to start painting in oils again. I'd done some before but not a big scale. The next step was what to try and paint? I'd been walking with some friends in the Cevenne mountains in southern France the previous summer and had taken some photos with a view to painting.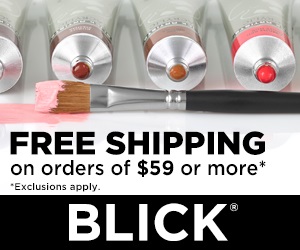 "Compensated Affiliate"
I chose this scene as liked the play of warm light from the summer sun on the path in the foreground in contrast to the cool distance of distant hills and towering, rocky outcrop looming above.
So I set to work with underpainting. Having done the initial stages I decided to try and finish it only with palette/painting knife, which I hadn't tried before but the style and finish of knife paintings is something I have always been drawn to.
I found it tricky at first, as a used to painting with brushes and found it quite laborious. I don't think I allowed myself to be free enough with the strokes and became bogged down in trying to create the 'correct' mark.
Luckily the forgiving nature of the oil paint suited my needs and I was able to erase paint over and shape the picture. Although I am not one hundred percent happy with the finished painting I'm glad I had a good try using the knife technique. In future I will certainly try to use more harmonious colours throughout and pay more attention to the value of shadows, greys and the background.
I look forward to trying more oil landscapes in the future, after trying to paint mainly just in watercolour which although beautiful and delicate, I find much more unforgiving. I am really enjoying the medium again and look forward trying more landscapes in the future, after all you can never run out of landscapes to capture!