Tropical Landscape In the Classical Style
by Ben Morales-Correa
(San Juan, PR, USA)
Tropical Landscape painting final version
For my landscape painting, an imaginary composition inspired by a beautiful lake on the northern part of Puerto Rico.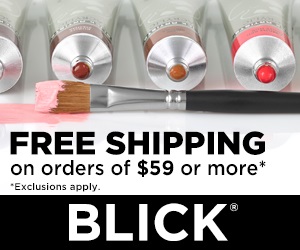 "Compensated Affiliate"
I chose to follow the landscape painting principles of Claude Lorrain, regarded as one if not the greatest classical landscape artist. His compositions were entirely original and imaginary.  
Claude Lorrain was the first to attempt to depict the shining sun in a painting by his skillful use of values (light and shadow) and the placement of the source of light within the composition.
On his landscapes, the artist devised an ingenious method of imbuing the entire scene in sunlight. By skillfully hiding the sun behind a tree, the central part of the painting glowed in sunlight while framed by massive dark foliage on each side.
One side would often represent a section of trees at very close range, while a full group of trees on the other side could be seen at middle distance with their outer leaves glowing from the source of light directly behind.
This striking atmospheric effect appealed to a number of landscape artists who saw in Claude Lorrain a master worthy of imitation, notably Joseph Mallord William Turner, the greatest English landscape artist. 
I started with a small sized totally imaginary sketch on an already used canvas panel.
Then, on the final canvas itself I created a brown wash drawing much like the studies of Claude Lorrain in sepia ink.
By this time I had already taken a number of photos of trees of diverse species so I could render them more or less naturally.
From this stage onwards, the under-painting developed with much latitude for me to make the necessary corrections in perspective and the degree of detail in relation to size, distance and atmospheric effect.
Instead of hiding it behind the trees on the left, I placed the sun just behind the farthest mountains. The final colors were both glazed and scumbled, making certain to preserve the luminosity of the scene.