what is damar crystal? Indian Stores don't have anything by this name.
by Dr. Sunita Chowdhary
(Jaipur,Rajasthan, India)
Hi Delmus,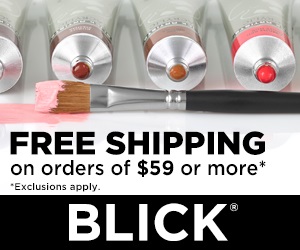 "Compensated Affiliate"
I am again posting my work here. this is 30x48 inches. When I painted this I had the wish to correct the problem of the turpentine or the linseed oil showing at the back of the canvas. Usually when I painted the oil used to show at the back of the canvas mounted on a frame but I couldn't find a solution then. It is now when I have read about under painting followed by grey layers that I understand that these layers contribute to a layer that prevents permeating of the oil through the canvas. Thanks.
Secondly when you don't paint an under layer you have a difficulty in blending the colors smoothly and it is as if you have to do some physical labor. bot once the under-layer dries up brushes glide smoothly. For the fear of yellowing of the painting by the excess use of linseed I used to paint with less oil but that removes the paint. So it took a lot of effort to get the colors correct. Ultimately painting many times leaves at least some paint on the canvas. You can Laugh. but this has been my plight while I was doing this particular piece. anyhow, This painting if you call it so had the feeling that a woman's world is like treading through fire.
Editors Note:
Hi Dr. Sunita,
Ok, lets answer your first question about Damar varnish. Here the Wikipedia version:
Damar gum is obtained from the Dipterocarpaceae family of trees in India and East Asia, principally those of the genera Shorea, Balanocarpus, or Hopea. Most is produced by tapping trees; however some is collected in fossilized form from the ground. The gum varies in color from clear to pale yellow, while the fossilized form is grey-brown. Damar gum is a triterpenoid resin, containing a large number of triterpenes and their oxidation products. Many of them are low molecular weight compounds (Dammarane, Dammarenolic acid, Oleanane, Oleanonic acid, etc), but damar also contains a polymeric fraction, composed of polycadinene.
I looked all this chemical stuff up. You really don't think I knew this off the top of my head did you?
Damar was first introduced as a picture varnish in 1826 and is commonly referred to as Damar varnish.
Damar varnish is commonly used in oil painting, both during the painting process and after the painting is finished.
2
(The Artist's Handbook of Materials and Techniques)
The name is a Malay word meaning "resin" or "torch made from resin".
You should be able to get this online at many different art supply stores. Also, it's easier if it's already in liquid form rather than the crystals.
Now to your issues of oils permeating through the canvas.
You mention the umber under layer and grey layers preventing this. No, only a proper "sizing" of the canvas will prevent this. In the past, an artist would use Rabbit Skin Glue.
Today we have acrylic gesso. If you are using a raw canvas or wood panel, the acrylic is usually thinned well and applied.
The purpose is to prevent the linseed oils from getting to the fibers of your canvas or wood. Without this protection the canvas and wood will rot!
Finally, in the color applications, it is ok to add oil to the mixtures (fat over lean) I discuss this in great detail in the oil painting basics page. (This is in the "More Lessons" section located on the navigation bar)
OK I got the link to work, here it is:
Oil Painting Basics
Hope this answers your questions!