Your oil painting tips, photo's and stories.
Now here's a thought. Your oil painting tips, your photo's and your stories, right here on the web.  You put the work into it, why not brag a bit and show it off!

All artist's have a need to create. But not all artist's have a place to show off their work. Well, here's your chance. Consider here to post your work, tell us about it's creation and if there is a special story behind the subject matter!  Come on and join the group!
Not ready to share just yet? No worries, read about what others have done by checking out the links below.
Have you got more than one photo to show? Our software will take several which means you can shoot a few closeups of your work to show.
We really like close-ups of the work, so others can see exactly how you do what you do! 
This part of the site has really began to shine, why not shine with it!  Give us your oil painting tips and techniques, upload a few pics of your work, and flaunt your stuff!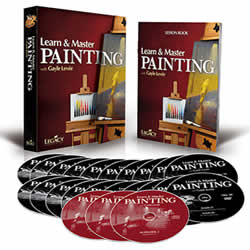 Some changes are in order!

I would never have thought that we would be closing in on over 250 entries here!  But we have!  To make navigating easier, I have decided to move some of these great paintings to their appropriate section on the site. 

My first move has been the some of the still life paintings.  If you are looking for yours, click on the link here to head over there.
Have you got a fantastic still life painting to show off?  Do the same!
Some of our landscape paintings and portrait paintings have also been relocated and as this page has continued to grow, I will shift some to their appropriate subject matter. 
I'm so honored and proud that you have been so kind and brave to show us your work!  Please continue to amaze us!
Thank you so much for your contributions.  Do pass on to your friends where they can find your paintings, both with Facebook comments, hitting that "like button", or tweeting to your tweeple about your great art!  (I've also added the Pinterest button for sharing!)

If you're not sure where your paintings should reside (still life, landscape, and portrait), no worries, submit them right here!
Got a great piece of art work to show the world?
Beginner, semi-pro, or full time artist, show us your art!

It doesn't have to be oils, or using this technique, but it does need to be a painting/drawing. Please tell us the medium, size, and what inspired you to create it!

Do you have a great story to go with it? Your struggles, your victories? Come on and share it!

Attention: Due to new Google requirements as to what is a legitimate web page, I will ask one additional requirement. Your article and submission must be at least 300 words in length!

That's roughly 4 decent paragraphs. Now honestly, when has an artist been at a loss for words when it comes to describing their artwork.

Tell us about the passion you have in creating this work, tell us about the techniques, struggles and triumphs you found and felt while creating it.

If you've submitted a painting before but cannot find it now, well, this is why. Not enough information was submitted.

If it did meet the 300 word requirement, it may have been moved to the appropriate section also, i.e. portraits, landscapes or still life.

There were some really great pieces too, but, because they were too short, they had to go.

Please re-submit your work! (But abide by the new rule of 300 words) Most word-processors will count the words for you, spell check, and grammar correct too. Then just copy and paste to here!
What Others have already submitted!
Click below to see others artwork on the site!
Click here to head back to the top of your oil painting tips.